Departments
This department is an ideal platform for young budding surgeons to sharpen their skills. Currently, we have 5 functioning units.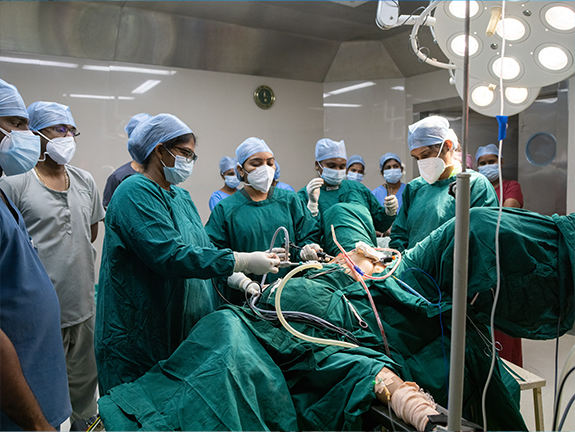 Our Services
We are currently having video Endoscopy, Sigmoidoscopy, Colonoscopy, and Laparoscopy services. The list is expanding.
Each postoperative bed is equipped with ICU backup with central O2 supply, suction machine, and continuous mode of a pulse oximeter and infusion pumps.
A fully-equipped trauma center is in the process. The integrated trauma team approach involves the department of surgery in the forefront.
Our Facilities
Bipolar and Unipolar Diathermy
Electro-Mechanical Operation Table
Facilities for all type of General Surgery